Find a speaker
Providing you with the best talent & perspective - Need help finding speakers?
Contact us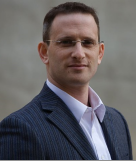 Co-founder and President of Attract China
An expert in SME, investment, recruitment and operational landscape in China
A seasoned market entry strategist, advisor and highly successful entrepreneur

We have more great speakers on this topic. Please contact us directly for recommendation.