Find a speaker
Providing you with the best talent & perspective - Need help finding speakers?
Contact us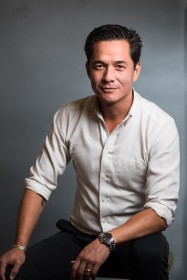 Chinese Medicine Expert & Founder of Straight Bamboo

Oriental Medicine Practitioner & Educator whose strength lies in translating ancient health wisdom and delivering it in a structured modern context

Facilitating a greater appreciation of Eastern perspectives, Tan motivates audiences towards a higher view of life, health and relationships

We have more great speakers on this topic. Please contact us directly for recommendation.