Find a speaker
Providing you with the best talent & perspective - Need help finding speakers?
Contact us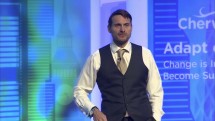 Futurist and Founder of the 311 Institute
"The Adviser Behind The Advisers"
Award-winning International Keynote Speaker
Member of Centrica's Prestigious Technology and Innovation Committee

We have more great speakers on this topic. Please contact us directly for recommendation.